Grouping rules: Based on the chronological order the servers open, every 8 servers will be added to 1 group. By the time the last server of a group opens for 30 days, Cross-server Contest will begin.
Participation rules: Every Monday, Guardian Lords can sign up for the Faction Competition and 4 Faction champions will represent their server to join the Cross-server Contest on Thursday.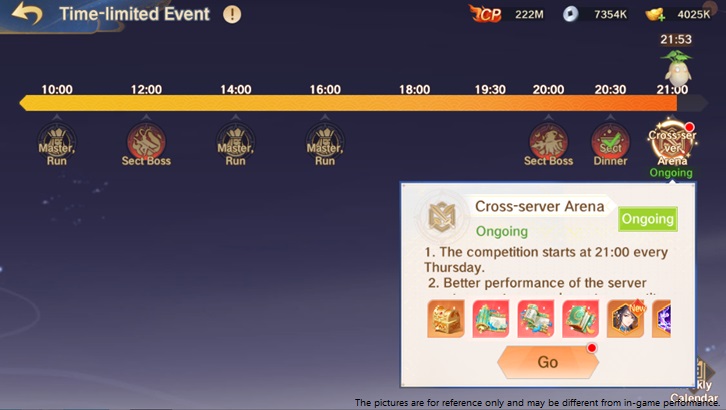 Battle rules:
Cross-server Contest adopts a BO5 mechanism. The 32 Guardian Lords will be divided into 2 groups to enter a knockout stage and the winners will enter the next stage to fight certain opponents. The matches will be arranged based on the order shown in the picture. Every participant will win points for their server based on their positions after a match.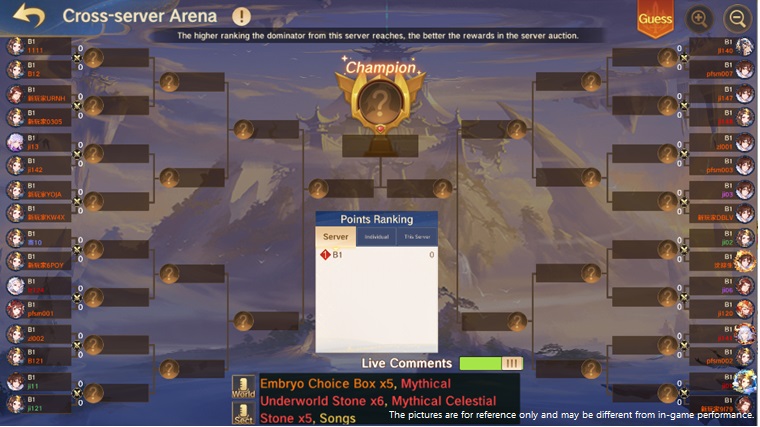 Support rewards:
1. There are 3 Guess Games you can join during the contest: Guess the Cross-server Champion, Top 1 Server, and Bottom 1 Server.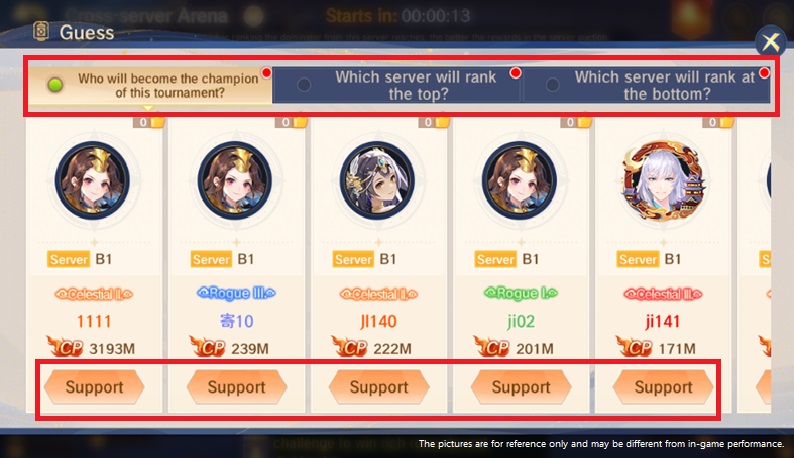 For all the guess games, you can only support one target. If your Guess is right, you will receive Ingots rewards.
2. Before a match begins, non-participant players can Support a participant and if they win, Rune Stones will be granted.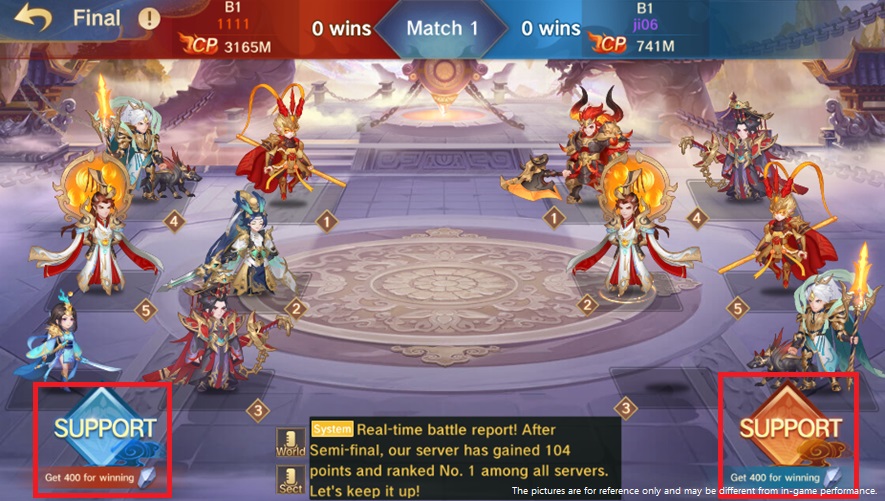 Tip: Rune Stones can be used to redeem Rune Chest in the shop.
Battle rewards:
1. Participation rewards: All 32 participants will get competition rewards based on the results. The rewards will be sent by mail after the Cross-server Contest concludes.
2. Champion rewards: The Champion will receive an exclusive avatar frame, whose validity will last until the next Cross-server Contest begins.
3. Points rewards: The more points participants gain for their server, the better rewards they will get in Server Auction.
Auction:
1. After the contest ends, all the participating servers will earn items for Auction.
2. The number of rewards in the Server Auction is decided by the number of participants in the Faction Competition on Monday.
3. The quality of rewards is determined by the participants' positions in the event. A higher position will bring better rewards in the Auction.
That's all for the introduction of Cross-server Contest. For more details, please experience for yourself in the event. Don't forget to sign up for the Faction Competition on Monday. Happy gaming!